$[\![\textbf{缪}]\!]$: Miao's Search for Meaning
---
28 Nov 2023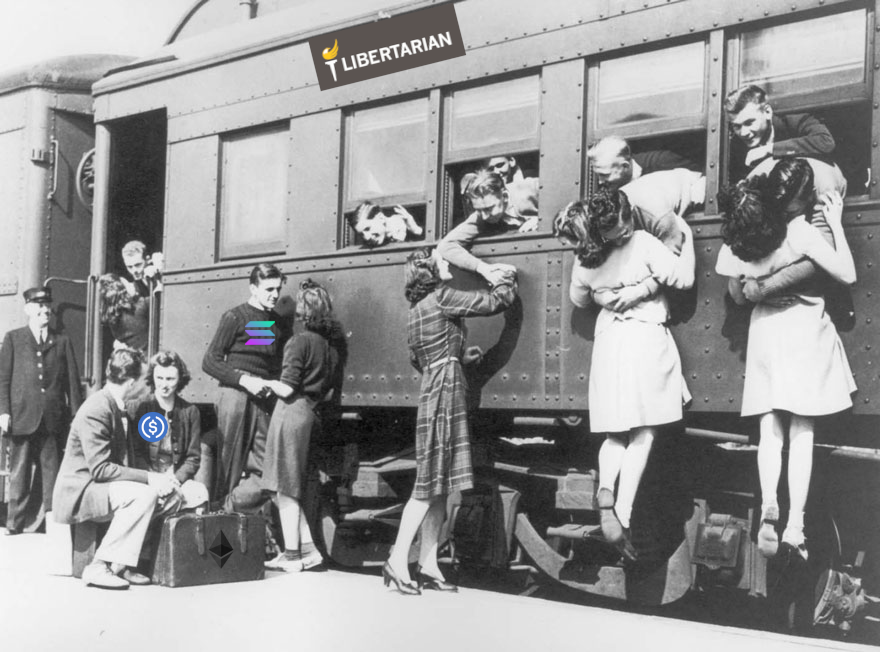 It is Stephan Kinsella, one of the authoritative living minds in libertarian legal theory, who coined the term "waystation libertarians" as "Someone who was only 'passing through' libertarianism on their meandering, endless journey through ideologies and faddish, dilettantish interests."
As someone who has been in the libertarian movement actively for almost a decade and is currently retreating to a side project named "Mission: Liberty" due to time conflicts, I should like to have something to say about it.
Considering all other waystation libertarian movements during my time, Ron Paul libertarians, Sound Money (Goldgug or Bitcoin) libertarians, NatCon/Trump libertarians, Crypto libertarians, Covid libertarians, and now Milei libertarians, what I have been entangling my life the most is the sound money and crypto libertarians, where my startup is a business that surviving the post-SBF crypto winter. I have a growing grudge against the crypto libertarians, which I will explain in a moment. But similar to Mr. Kinsella's realization, I really should not.
I will put out my conclusion: the crypto libertarian movement is dead. If it's comforting to hear in a somewhat perverse way, its predecessor, the Sound Money/Bitcoin libertarians movement, is barely limping along, where the biggest hopes are that Blackrock can create an ETF and buy their digital gold! What an abomination!
In fairness, for the libertarian meetups I organize or go to, the Bitcoin movement remains the most activism-oriented and keeps bringing in new energy. Undoubtedly, Saifedean Ammous's works "The Bitcoin Standard" and "Principles of Economics" have inspired young minds to get into the idea of sound money, the Austrian school of thought in economics, and rational individualism.
But crypto libertarians, with its ever-moving targets (and some comical sagas along its way) - from native internet of money to stablecoins backed by fiat; from crowdfunding to VC-backed; from fully decentralized to sufficiently decentralized; from lemonade coin to decentralized physical infrastructure (DePIN!); from peer-to-peer decentralized operating systems (e.g. Urbit) to decentralized social (DeSo!); the list goes on - it is a rather elusive term that after a while, just like other waystation movements, it might have never existed!
So it is perhaps instead, the hope that it ever can exist is dead. In the face of this, anyone can justify their emotion. Anger: how we end up here where no one cares to promote our ideas. Sad and self-pity: how we didn't know better when we brought in detractors and fraudsters. Cynical: libertarian objectives will forever remain fringe. Jealous: look at the ones who joined and made the money; if I had the money, I should fund a movement myself!
There can be an indifferent emotion: it is just what it is. But it is a nonproductive emotion. While I believe the most practical and positive emotion and attitude to the matter is a subtle one. That is a skillful play between a rational acceptance and a wise realization of the libertarian movement under the historical context. Understanding the waystation phenomenon of movement is essential for anyone to come to this realization.
It is a relieving realization and practical attitude:
If you are still deep in the crypto industry like me, stop thinking about it still being part of the libertarian movement anymore, focus on what is in it for you, and get the job done.
Think of the whole libertarian movement as a non-stopping train to a destination in which we all share the same faith. Let's welcome the passengers along the waystations we pass through and wish them all good fortune after they hop off.
To quote a motto of mine from an ancient book of wisdom: "I have fought a good fight, I have finished my course, I have kept the faith."
P.S.
Congrats to Milei, and let us wholeheartedly welcome the upcoming Milei libertarians at our next stop!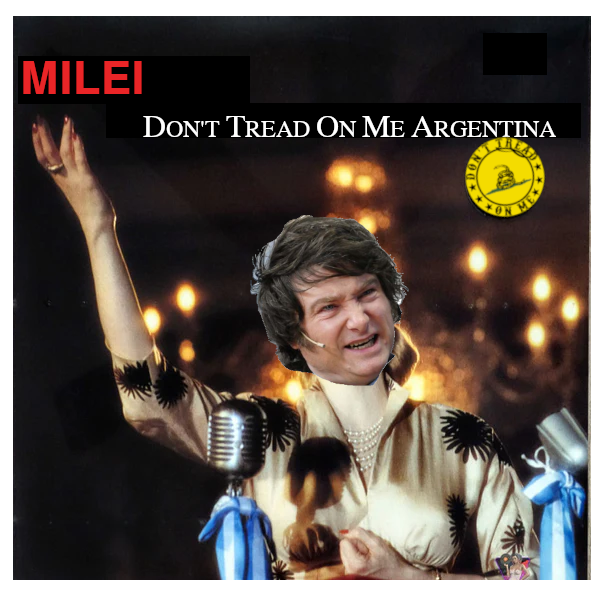 07 Jul 2023
I have written solc.nix for a while, this article is a summary of it.
It is a collection of solidity compilers as nix expressions. While most solidity development toolchains (foundry, truffle, hardhat, etc.) have their bespoke mechanisms of downloading solidity compiler (solc) binaries, there are situations you would want not to rely on them:
In a CI environment, you provide the compiler during setup instead of letting toolchains download them again.
You have a development process that does not have the solc resolution mechanism.
You are juggling with multiple versions of solidity compilers.
You are using NixOS or the "Nix package manager".
If any of these cases apply to you, you should consider using solc.nix. Here are some tips on how.
28 Feb 2023
This post is a last-minute write-up for my participation in the Haskell Tiny Game Jam. The goal was to implement a game that fits into 10 lines of 80 characters. I have submitted two entries: one is a mini-othello game, the other is a meta game called "lol".
27 Jan 2023
11 Dec 2022
If you are still writing development environment setup instruction for your project, time to use Nix!
With Nix:
Any developers and CI systems can have reproducible builds and deployments regardless of the platforms (any Linux, MacOS or even Windows using WSL2) they use, thanks to Nix: the package manager.
You can access a large collection of packages (over 80,000 as of today) maintained by thousands of contributors, thanks to Nixpkgs.
There is even a dedicated Linux distribution using Nixpkgs: NixOS.
More over, you should use Nix Flakes. This upcoming new feature of Nix will power-up your build environment with a lock file that is similar to your yarn.lock/package-json.lock/Cargo.lock/etc., but for all types of projects.
It is a experience changer for many engineering organizations, e.g. at shopify.
Personally, each time I want to contribute to an open source project, the first thing I would do is to add a flake.nix to their project and decorate their CONTRIBUTING.md with a much more concise development environment setup using Nix section.
For more reasons why you should use Nix, I recommend these readings:
After you are "nix pilled" inevitably, Nix official website has a pretty decent collection of learning materials from getting started to comprehensive references.
There are also some good materials done by the community:
Further more, Nix Flakes have also its own interesting materials to read:
Happy Nix!